News
A tool for every application, flexibility as standard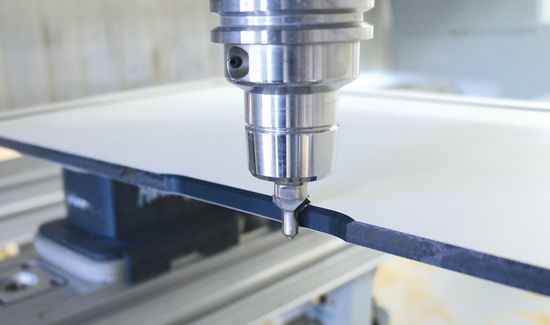 With only one tool, the user can optionally join, mill cutouts, drill, countersink or chamfer. The picture shows the "drilling/chamfering cutter" version.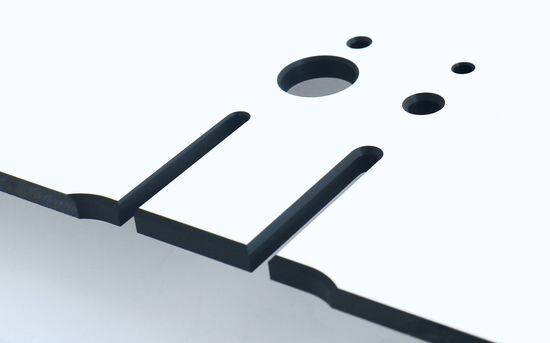 Usage examples of this cutter: plunging, expanding, countersinking and chamfering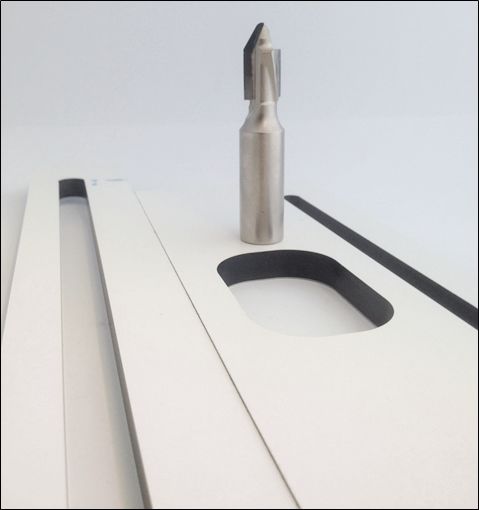 DP multifunction cutter: The bigger brother. For formatting, milling, chamfering and plunging in the Z-direction or plunge-cutting with a helix, cutout cutting or an R = 3 profile groove.
Solid-core panel and facade material processors get complete flexibility with the two new diamond-tipped multifunction cutters from LEUCO. With just a single tool, the user is able to join, mill cutouts, drill, countersink and chamfer.

Precise coordination of material, tool and application parameters for the application is the ideal solution for maximum productivity and efficiency in particular when it comes to a large number of pieces or daily use. For one-off production, initial orders or small-volume production, which is often the case in project business, this often means one or more special tools with less than common dimensions, though.
LEUCO is expanding its already comprehensive catalog range to include two smart, multifunctional tool solutions. Each of these new multifunction tools represents a broad range of applications, high flexibility and ease of use with a clear investment. The flexible cutters are listed in the catalog and available off the shelf as standard.
LEUCO offers two variants of these multi-purpose tools:

News Overview
Oct 25, 2023
Circular Saw Blades , Tool News
LEUCO nn-System DP flex -
Now with new topcoat coating
May 4, 2023
Shank-Type Cutters , Tool News
DIACURVE: Novel nesting cutter
Perfect cut, easy to handle
Sep 22, 2021
Shank-Type Cutters , Tool News
LEUCO t3-System cutters with triangular turnover knife inserts
Jun 1, 2021
Circular Saw Blades , Tool News
Q-Cut panel sizing saw blades from LEUCO: Best finish-cut quality
Feb 2, 2021
Cutter with Bore , Tool News
Program enhancement: SmartJointer for MAN and small series
To the archive