News
Processing solid-core materials on CNC: sawing, milling and drilling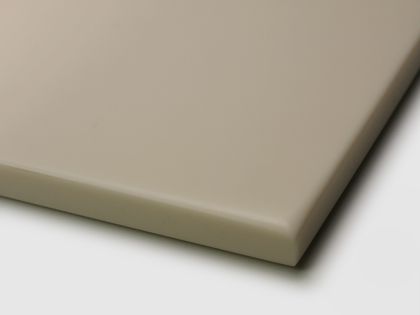 Example: solid-core panel with drum profile


DP tipped high-Performance Roughing Shank-Type Cutter for speedy pre-sizing of workpieces in rough quality


Pleasing drum profile on the edge? The new LEUCO cutter provides panels up to 14 mm with a radius R=16


The product line of straight-bladed cutters was expanded with a Z=3 high performance cutter with diameter = 12 mm


The LEUCO VHW high performance drill for dowel and through hole bores from 5-10 mm offers the longest edge life with the best and chip-free drilling quality, including on the exit side. Its patented cutting edge geometry produces extremely low cutting pressure and therefore low heat development. This results in a highly efficient result of thousands of perfect bores over its edge life.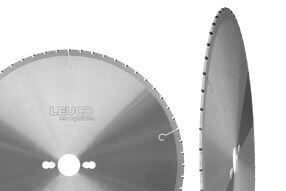 The new innovative diamond-tipped "LEUCO nn-System" saw blade with a cutting width of just 2.5 mm stands for high cutting quality, long edge lives and low noise during usage
Long edge life and smooth cuts in abrasive materials
Solid core panels, such as acrylic resin, compact laminate, solid surface material plates, etc., can be relatively easily processed with tools for woodworking. The processing puts greater stress on the tools than with most woods and wood materials, however.
Both the edge to the top layer and the edge surface itself have to be chip-free and score mark free. The edges of solid-core materials normally remain raw and are visible.

Sawing/Sizing cut

New to the market, the extremely low noise, DP-equipped "LEUCO nn-System DP flex" saw blade is best suited for perfectly cut edges. Despite a cutting width of only 2.5 mm, we recommend it for continuous use in single plate cutting of solid-core materials on table saws and vertical panel sizing saws. For CNC machines, the blade is available in multiple diameters between 180 and 240 mm.
Milling on CNC machines
Straight-bladed or profiled DP shank-type cutters with correspondingly configured alternating shear angles and special diamond edges achieve clean, score-free cuts when dividing and sizing. Divide in a single pass with finish-cut quality at correspondingly reduced feed rate. Or: Pre-size the workpieces in order to run the finish cut with lower removal volume at correspondingly higher feed rate. The significantly reduced machining of the finish cutter greatly extends the edge life of the quality-enhancing tool.
Drilling
The use of through hole or dowel bits with solid tungsten carbide (VHW) base bodies (e.g. LEUCO Mosquito) are advantageous due to their high stability and rigidity.
Interested?
Click on the below stated links to the LEUCO Online-catalog, choose your requested dimensions and send your inquiry to LEUCO:

Download Flyer
Is your application not described?
Contact us, click here and go to the contact form!