News
Grand opening, the new building at Leuco Tool, Villa Rica, GA, USA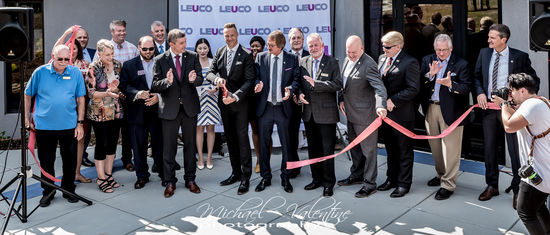 LEUCO Management along with State and City Delegates celebrate Grand Opening of the expansion of headquarters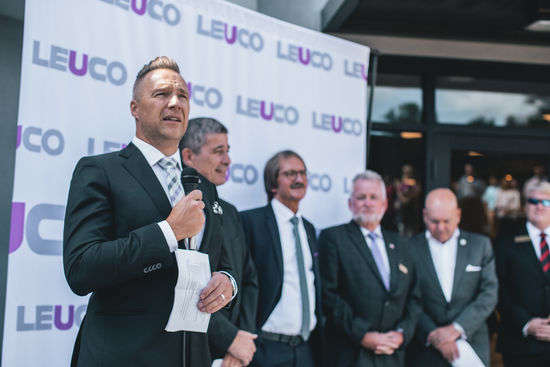 The Managing Director of Leuco Tool, Jens Schulz, Daniel Schrenk (Managing Director LEUCO Sales and Marketing) and Frank Diez (Chairman of the Management Board of LEUCO), from left to right, speak at the opening ceremony.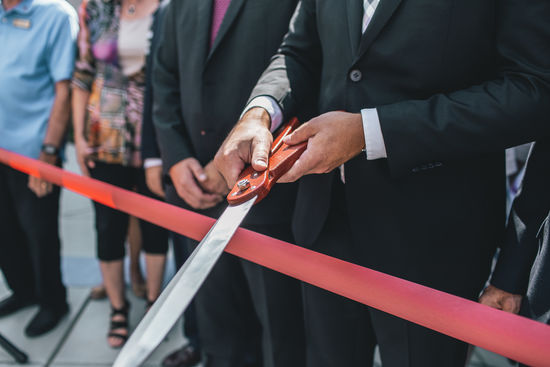 Leuco Tool Corporation Ribbon Cutting Ceremony
Leuco Tool Corporation broke ground in April 2018 on an exciting expansion at our headquarters in Villa Rica, GA.
LEUCO hosted an official grand opening and ribbon cutting celebration on September 24th, 2019. The expansion has added 7,000 square feet of office area and open up 3,000 square feet of production floor space. It includes a training area, an employee lounge, as well as, increased office space to allow us to continue to offer the highest quality and care for our customers.
Suppliers, city and state representatives, colleagues, customers, neighbors and friends joined us for this momentous occasion. Our very own, Daniel Schrenk stated that being Innovative, trendsetting and reliable is not only our challenge, but our opportunity and our duty.
We hold tightly to this statement and believe the best is yet to come!
News Overview
Jun 7, 2022
LEUCO News
LEUCO GB,
celebrated 40 years
Sep 29, 2021
Cutter with Bore , Shank-Type Cutters , Circular Saw Blades , Clamping Systems , Turnover Knives, Inserts, Knives , Hoggers , LEUCO News
LEUCO review, LIGNA.Innovation Network 2021
Mar 12, 2021
LEUCO News
Ellen Teh and Mark Lim: New Management Board of LEUCO Malaysia
Dec 16, 2020
LEUCO News
Congratulations:
25th anniversary of LEUCO Japan
Oct 9, 2020
LEUCO News
First subsidiary in Vietnam. LEUCO opens service centre.
Sep 4, 2020
LEUCO News
Video interview: CEO Daniel Schrenk with Wood & Panel
To the archive