News
Schreinerei Endl mills Easter bunnies with 8 mm DP grooving shank-type cutter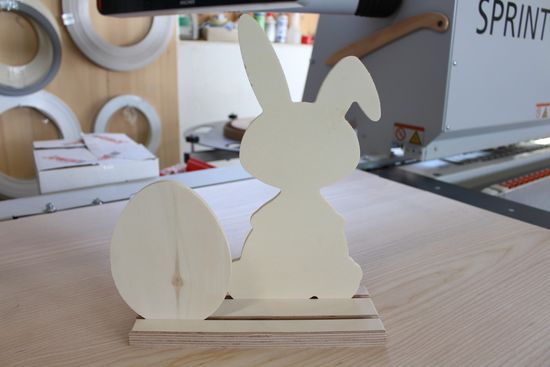 Soon they will be colorfully painted: The Easter eggs and Easter bunnies, perfectly milled by the carpenter's workshop Endl with the diamond tipped grooving cutter from LEUCO.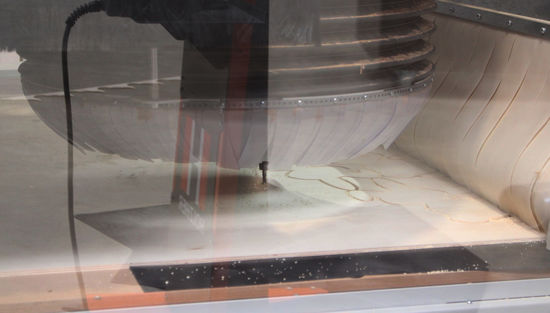 Grooving shank-type cutter in use


The Easter motifs are in great demand in Winzer.
These days, committed entrepreneurs and the mayor of the Lower Bavarian market town of Winzer have launched a special campaign: Easter motifs are to be made available to children and adults of the community for handicrafts and painting to bridge the curfew or during the school holidays, according to the idea of one entrepreneur. The community supports the action and takes over a part of the costs.
Since then the production of Easter bunnies and Easter eggs made of plywood has been in full swing at the Endl carpentry workshop in Winzer. "The 8 mm DP grooving shank-type cutter from LEUCO does an excellent job on the Dynestic 7535 from HOLZ-HER," says Roland Endl, owner of the joinery. The groove cutter delivers an optimum cutting quality both along and across the grain as well as on the top and bottom side due to axis angles that pull from above and below.
Related links  
News Overview
Jul 1, 2022
Boring Bits , Shank-Type Cutters , Tool News
A tool for every application, flexibility as standard
Dec 6, 2021
Shank-Type Cutters , Clamping Systems , Solutions
Nesting of solid core panels: Application data and tips
Sep 29, 2021
Cutter with Bore , Shank-Type Cutters , Circular Saw Blades , Clamping Systems , Turnover Knives, Inserts, Knives , Hoggers , LEUCO News
LEUCO review, LIGNA.Innovation Network 2021
Sep 22, 2021
Shank-Type Cutters , Tool News
LEUCO t3-System cutters with triangular turnover knife inserts
Feb 18, 2021
Boring Bits , Shank-Type Cutters , Solutions
LEUCO Tool Alternatives for the New LAMELLO® Cabineo Connector
Dec 4, 2020
Shank-Type Cutters , Solutions
Holzmanufaktur Schlanke produces Advent calendars with LEUCO cutters
Oct 12, 2020
Shank-Type Cutters , Tool News
DP roughing-finishing end mills. For thick panels, use on nesting tables.
Aug 20, 2020
Boring Bits , Shank-Type Cutters , Circular Saw Blades , Solutions
Milling, drilling, sawing of plastics: tools and application data
To the archive