News
LeucoBelRus is celebrating its 10th anniversary
Quality tools = quality service!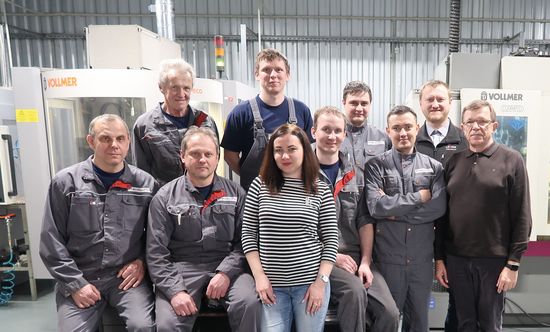 The LeucoBelRus team is committed with enthusiasm to the customer-oriented service.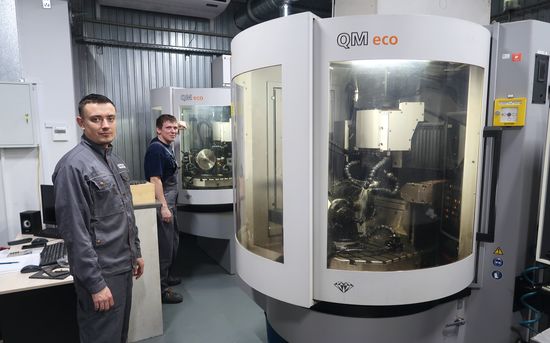 Qualified employees and high-tech machines sharpen and repair all types of tools from circular saw blades and shank-type cutters to hoggers.

Spring 2009: The first machines are delivered to the sharpening service station.
"LeucoBelRus" has been founded ten years ago in the Republic of Belarus. The subsidiary of LEUCO is based in Minsk. The main target of the company since the first days after its foundation until today has been the customer-oriented service.
To reach this target, LeucoBelRus provides services and materials of the highest quality for the market in Belarus. Furthermore, a wide range of adapted, individual solutions and a friendly environment are offered to each customer. The large number of customers, including well-known companies such as Ikea and Kronospan, confirm the success of these efforts. They are also confirmed by the positive feedback from many customers.

LeucoBelRus has eleven highly skilled employees and high-tech machines to grind and repair tools for wood and metal processing made of tungsten carbide and polycrystalline diamond on a production floor space of 500 sqm. From the beginning, the company has set a high benchmark regarding the quality of the service work to be performed and has used exclusively machines of leading companies engaged in sharpening technology such as Vollmer. We are not standing still and are continuing to develop. This year the machinery has been be completed with a machine from the Swiss manufacturer Schneeberger so that the range of services could be extended and the quality of the offered services could be improved. Thanks to our recruiting and bonus system, we have hired and trained first-class employees which share our mission: "Quality tools = quality service!"
The direct plans of the company include the automation of the sharpening service processes and the development of logistics services. This will enable us to enhance our service level.
We are looking forward to the next ten years with a lot of satisfied customers.
News Overview
Dec 16, 2020
LEUCO News
Congratulations:
25th anniversary of LEUCO Japan
Oct 9, 2020
LEUCO News
First subsidiary in Vietnam. LEUCO opens service centre.
Sep 4, 2020
LEUCO News
Video interview: CEO Daniel Schrenk with Wood & Panel
Feb 7, 2020
LEUCO News
LEUCO expands at its Beinheim/ France
location
Jan 22, 2020
LEUCO News
Groundbreaking for the new
ServiceCenter
Nov 5, 2019
LEUCO News
Grand opening, the new building at Leuco Tool, Villa Rica, GA, USA
Oct 21, 2019
LEUCO News
Company honors 1,120 years of LEUCO experience
Sep 24, 2019
LEUCO News
50 years LEUCO in Switzerland
Innovation close to the customer
To the archive